VEHICLE CHEVRONS
SVI Graphics offers a variety of chevron options to fit your vehicle needs, whether the vehicle is old or new, pickup or apparatus, treadplate or smooth surface. We print using solvent ink, which soaks into the vinyl more than latex. (Latex ink is best used on interior graphics.) Then, every chevron is laminated for UV protection, creating the best possible solution to guarantee your crew's safety.
---
HIGH-QUALITY CHEVRON MATERIALS
---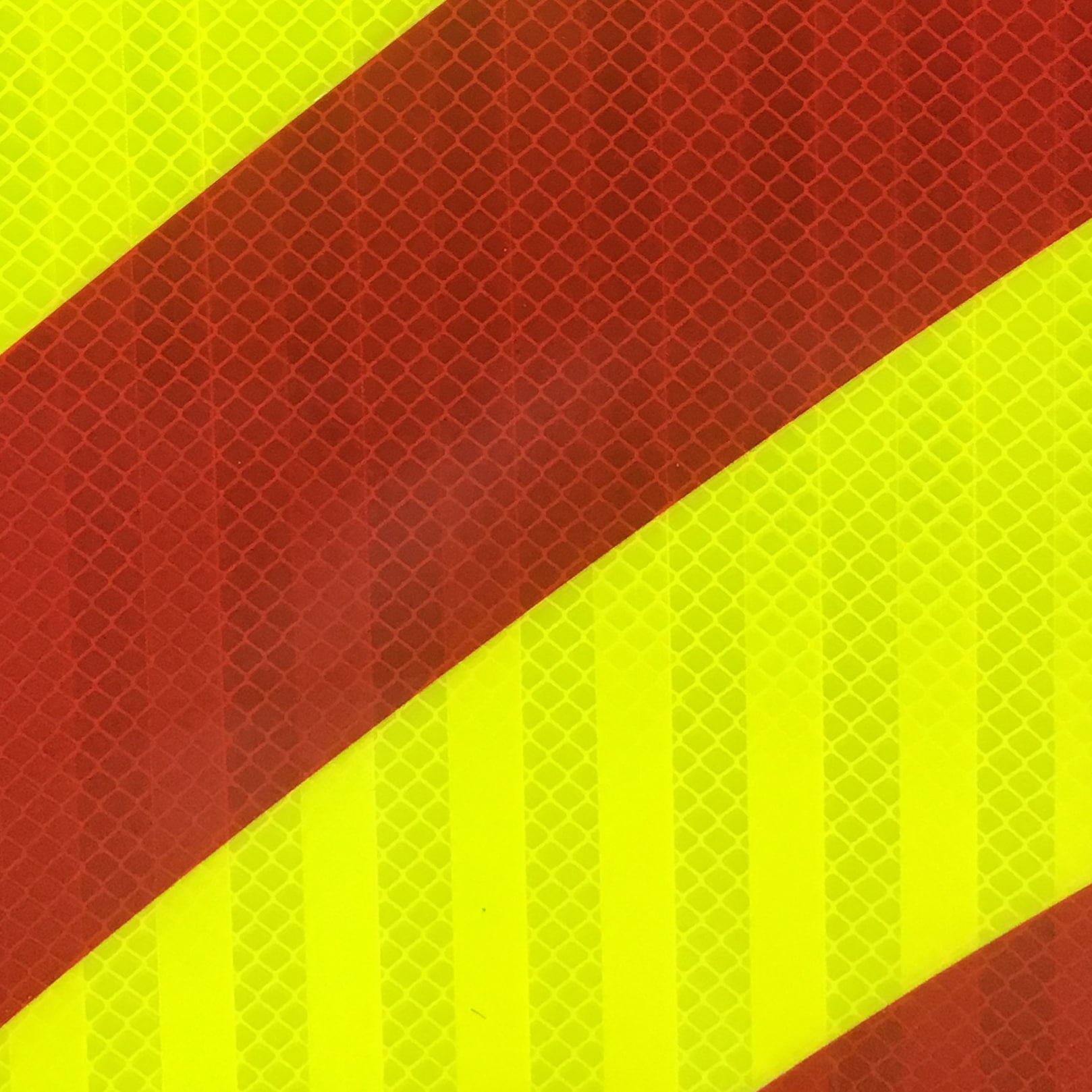 ENGINEERED DIAMOND GRADE
Enclosed lens reflective sheet with pressure-sensitive adhesive backing directional and route usage applications
Exceeds NPA 1901 requirements and ASTM D 9456-04 Type IX specifications
Single-panel sheet, produced for your specific vehicle dimensions and fast, convenient installs
5-year warranty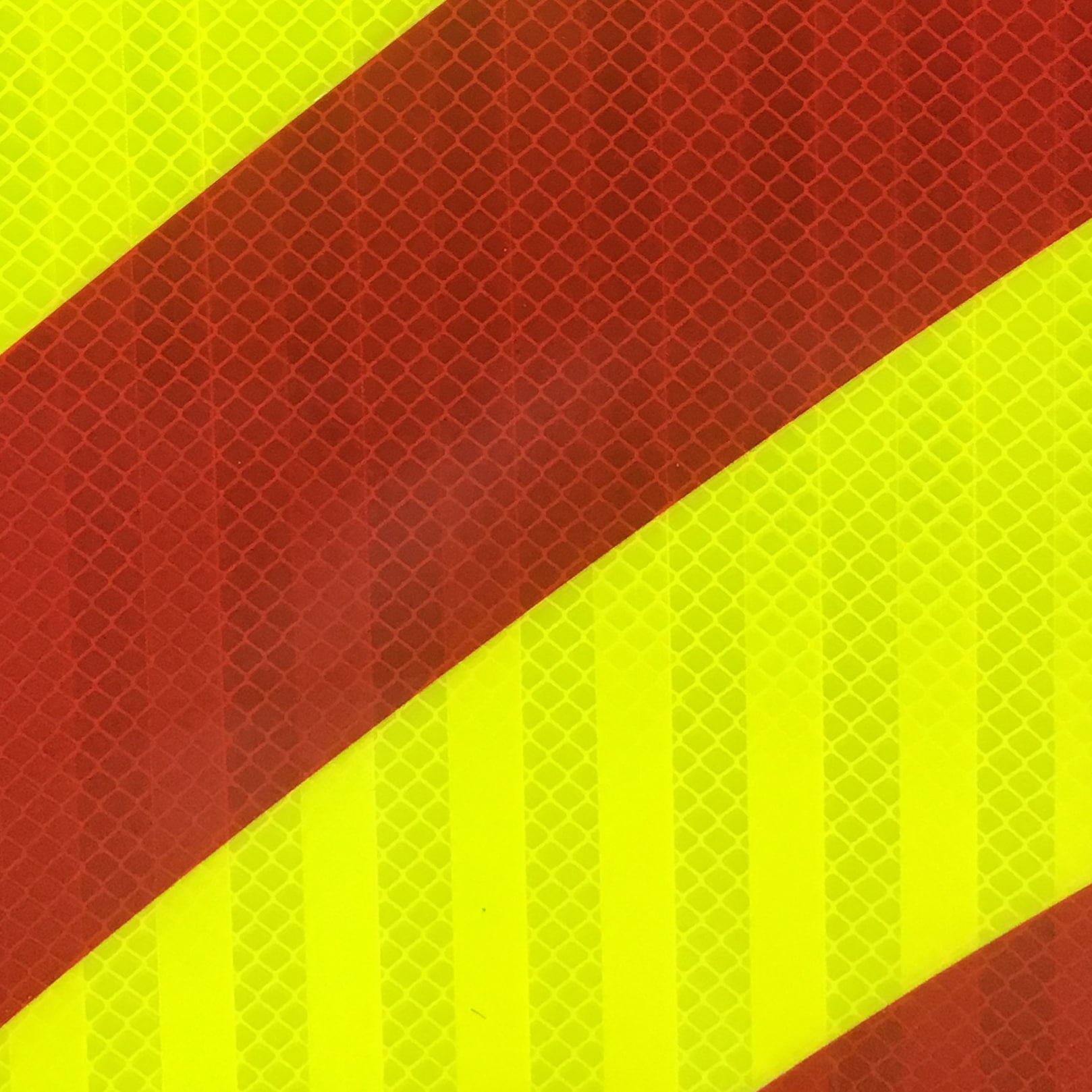 DG3 DIAMOND GRADE
Highly reflective, micro-prismatic lens sheet that performs at all sight distances and during night scenes
Exceeds NFPA 1901 requirements and ASTM D 4956-04 Type IX specifications
Single-panel sheet with pressure-sensitive adhesive, produced for specific dimensions and fast installs
10-year warranty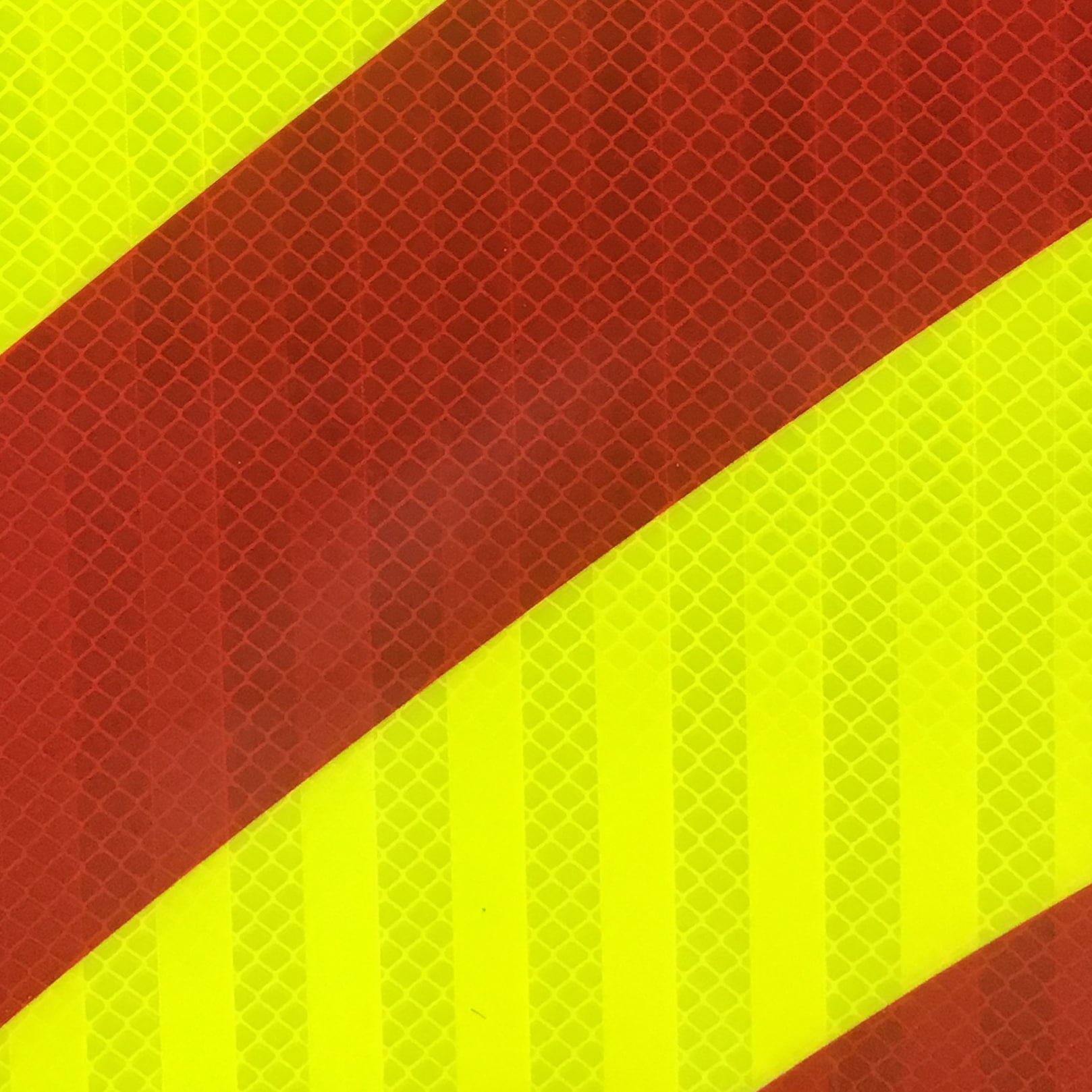 ORAFORL V98 PRINTED REFLECTIVE
Tough, weather- and solvent-resistant micro-prismatic, retro-reflective sheeting designed for rugged outdoor use, especially on the sides and rear of any vehicle and industrial equipment
Meets NPA 1901 requirements
Easy one-piece install, produced specifically for your vehicle dimensions
5-year warranty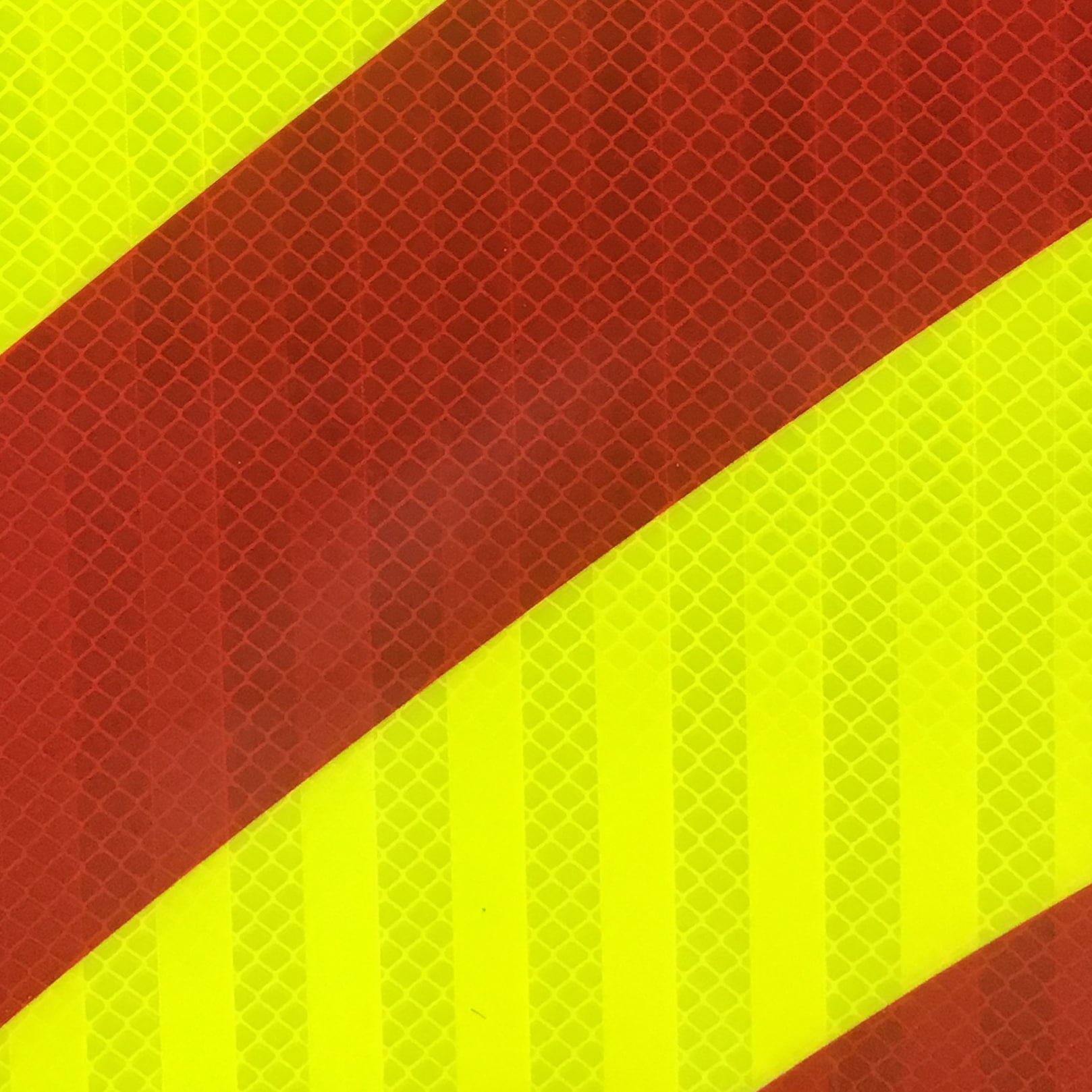 3M PRINTED REFLECTIVE
Printed on 3M Scotchlite IJ680CR, a highly durable, flexible and enclosed lens reflective sheeting
Achieve multi-colored markings with the same day or night appearance, even when viewed at side-entrance angles
Meets NFPA 1901 requirements
Great for vehicles with slight body curve
7-year warranty
We make and ship our chevrons to departments across the world for self installation, offering an average 2-week turnaround time upon proof approval. Our one-piece panels make for easy installation and ensure a proper 45-degree angle and eliminate seams where dirt can later erode your graphics.

We also offer optional installation services by our skilled 3M-certified installers.
---
LEARN MORE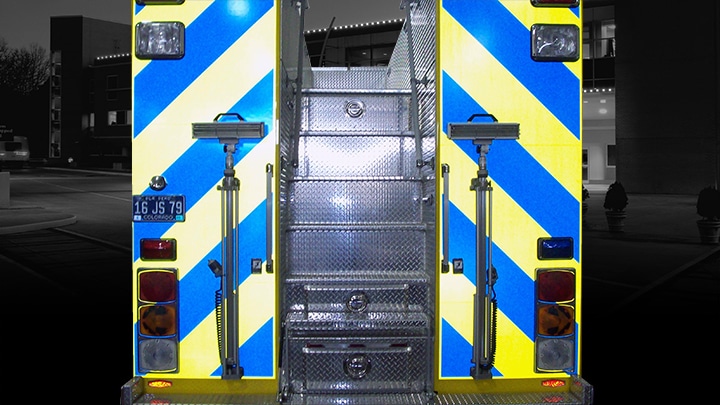 The NFPA standardized chevrons for all fire and emergency vehicles in 2009. These chevrons are designed specifically for crews' safety. Specific colors were approved to provide equal day and night visibility, and the direction, angle and thickness of the stripe is specially designed to direct vehicles away from your vehicle.
---
Our specialty kicker panels are designed specifically with your crew's safety in mind. These chevron panels provide additional reflectivity to your apparatus when doors are open. Our kickers can be made from any of our chevron materials and are fully customizable with your department logo and colors.
---
LEARN MORE