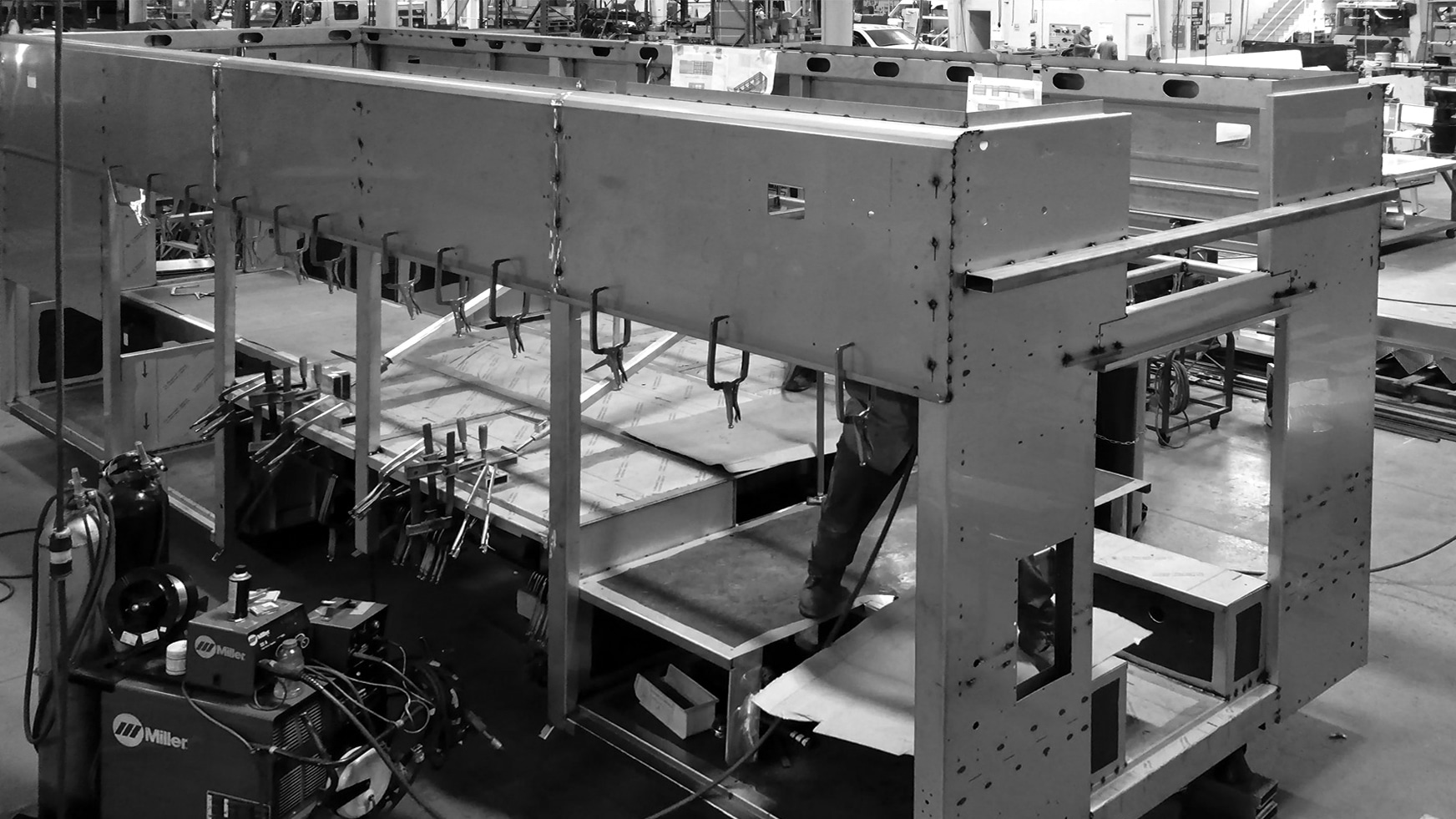 IN EMERGENCY VEHICLE GRAPHIC KITS
With 14 years in the emergency vehicle graphic business, we've created lasting partnerships with some of the nation's top OEMs. We're more than just a supplier. We're a partner in the build process, delivering proofs for your pre-construction meetings, revisions when your customers want them and on-time delivery of high-quality graphics to make your vehicles stand out.
We also offer pre-cut chevrons to reduce department or factor install time and to eliminate cutting on the truck.
Our products are printed with solvent ink and laminated for UV/weather protection
Our graphics can meet NFPA guidelines
We promote 3M products for the highest quality, and we carry other brands, like Orafol to allow flexible pricing
We offer a two-week turnaround time (from time of approval to time of shipment)
Many of our graphics are single panel for quick install
We also can produce product labels and control panel decals
OUR DEPARTMENT GRAPHIC PROCESS
Send us your

project details

using the form below.
Our graphics team will begin designing your custom vehicle graphics; in approximately 1 week, we will send the first design proof. See the

proofing process

section below for example proofs.
Upon approval, SVI Graphics will produce and ship your graphics within two weeks!
Begin installation. SVI Graphics offers installation services, or you can view the easy

install videos

at the bottom of this page to begin your own install.
1. SUBMIT YOUR PROJECT DETAILS
Our quoting process is easy. Simply fill out the form below and submit the requested documents.
(Prefer to talk to someone? Call Amy Bernhardt at 970-297-7022.)
---
2. REVIEW, REVISE AND APPROVE THE GRAPHICS PROOF
SVI Graphics offers an accurate representation of the custom vehicle graphics design before any graphics are produced. Graphics are to scale, making the design as precise as possible. Should your customer want revisions, we provide those at no cost (up to six revision rounds). Below is a representation of that process.
---
3. WAIT JUST TWO WEEKS AS SVI PRODUCES YOUR GRAPHICS
(From time of approval to time of shipment.)
---
4. BEGIN INSTALLATION OF YOUR CUSTOM VEHICLE GRAPHICS
SVI Graphics offers installation services, but many of our OEM partners prefer their own application. Below, are three helpful installation videos to help your production team:
VEHICLE STRIPE INSTALLATION
"We have used SVI Graphics exclusively for many years, for everything from engines to command cars and even the equipment trailer for the local high school band. The quality of SVI Graphics' work is second to none. They love to work on creative and unique designs, and they stand by their work."
HERB BRADY | Windsor-Severance Fire Rescue Fire Chief
"One of the Loveland Fire Rescue Authority's values is commitment, which is the best way to describe SVI Graphics approach to customer service. They continually exceed our expectations because of their commitment to their customers. Outstanding artwork, quality products and committed customer service has been our experience with SVI Graphics."
GREG WARD | Love Fire Rescue Authority Operations Chief
"I'd like to give the people at SVI Graphics a big high five for the service that they have given us over the years. Every time we have contacted Amy, she has taken care of our needs — whether it is sending her pictures or just explaining to her over the phone what we are wanting. Great job you guys."
BRIAN BOSTRON |Platteville-Gilcrest Fire Protection District Maintenance Coordinator
"We have been working with Amy and SVI Graphics for several years on several projects. Every project has been completed in a very timely manner and has always been of exceptional quality. We began using them from a recommendation, and we would definitely recommend them to others."
DONNY STECKLINE | Estes Valley Fire Protection District EMT
"I have used SVI Graphics on police cars for more than 10 years, covering two law enforcement agencies, including support with four graphic design modifications. The graphic packages provided by SVI Graphics are excellent quality and competitively priced. SVI has always provided outstanding customer service. Without hesitation, I would recommend their vehicle graphics for any emergency service organization."
DAVE WOHLERS | Park County Sheriff's Office Undersheriff